ABOUT THE BOOK
This is simply about sharing in the world of kids and children to get inspiration and dedication through their eyes, insight, wit, drama, intelligence and personality profiles.all the stories are true life events with actual names and locations changed to protect the identities of the person's involved. each short story has a title. some of the short stories have also been illustrated. the book can be enjoyed by children and adults alike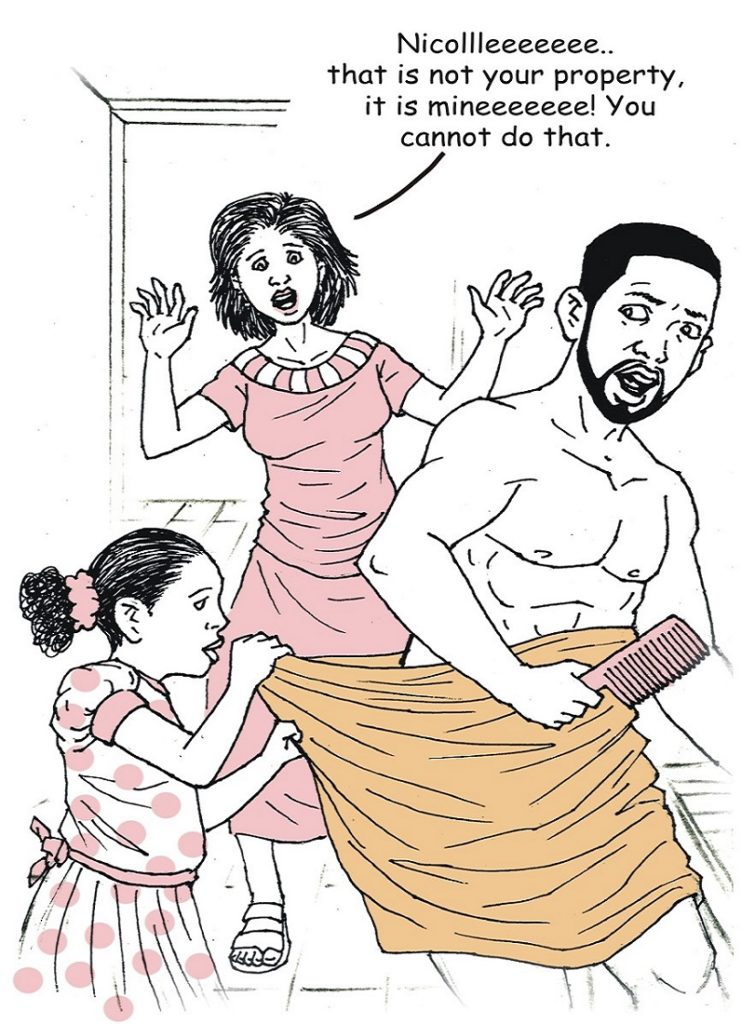 IT IS NOT YOUR PROPERTY
I knew I was running late and was particularly in a hurry as I had my bath this morning. My wind was still on how to navigate through the traffic and make it on time for the scheduled 8.00AM meeting when the bathroom door opened. Only my wife would open that door without knocking. But then, I found my 5 year old daughter Nicole coming through and after saying, "Good morning Daddy" remained there.  She did not leave and I continued scrubbing and all. There was no shower curtain, so I had to start and continue some conversation with her, the usual exchange between daddy and daughter.  I did not feel it awkward in any way as she was too young to make sense of anything.
When I got done, Nicole walked out and I followed, with the towel on my waist. As I was going through the motions of proper drying, creams to the body, hair, then combing my hair, suddenly I felt a tug on my towel. It was Nicole. She was using her right hand to pry open the towel and peeping with curious eyes, to see what was behind the towel.
At that moment, my wife, her mother, saw her and screamed, "Nicollleeeeeee..!!! That is not your property, it is mineeeeeee! You cannot do that."
I was as surprised as I was amused at the same time. Apparently, Nicole must have seen one or two interesting things on my body as she was watching me shower.  My wife and I had a good laugh over this for some while. I have not bothered to check if she still remembers what she saw then, as she is 9 now.